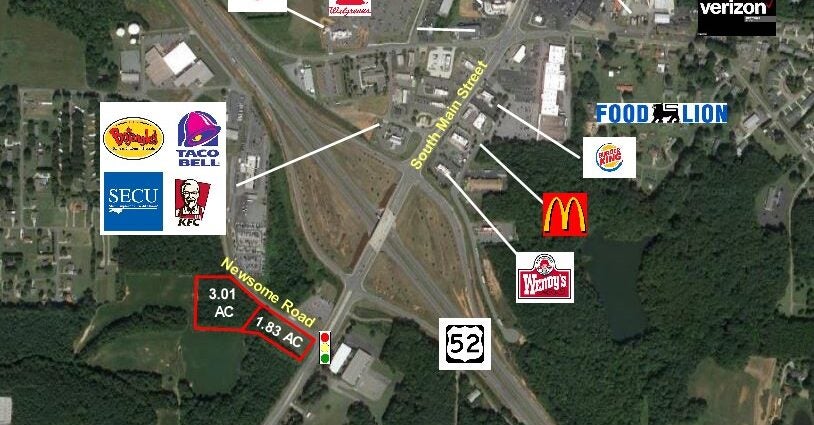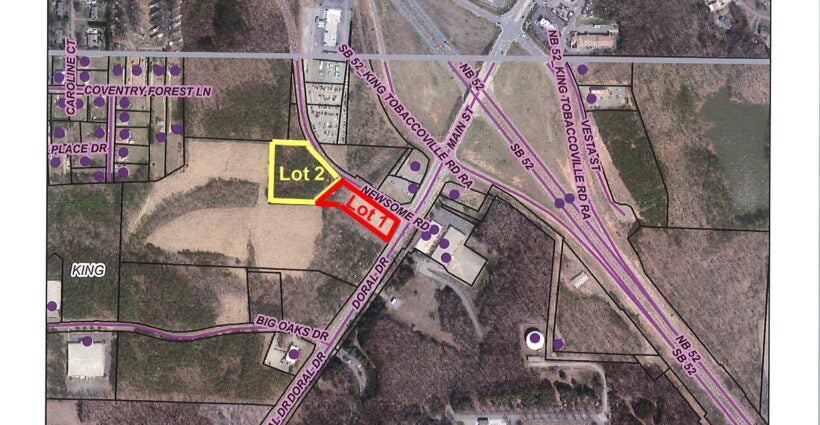 Description
4.84 Acres Available for Sale, Ground Lease or BTS; Will Subdivide – Offered Subject to Rezoning to Commercial Use. 
The subject property is in Forsyth County, rough graded, with signalized access, offered subject to rezoning for Commercial Use. The property
can be subdivided. Additional bulk acreage is available. One of few remaining available tracks for development in close proximity US Hwy 52.
Area Generators: Walmart Super Center, Lowe's Foods, Food Lion, Walgreen's, CVS, McDonald's, Cook Out, Dollar General, State Employee's Credit Union, Allegacy Federal Credit Union, Taco Bell, Bojangles, Burger King, KFC, Subway, Zaxby's and many others.
Details

County: Forsyth
For Sale/Lease: Sale/Lease
Brochure: Download
Contact Us For Information on This Property