Dixie Drive/US 64,
Asheboro, NC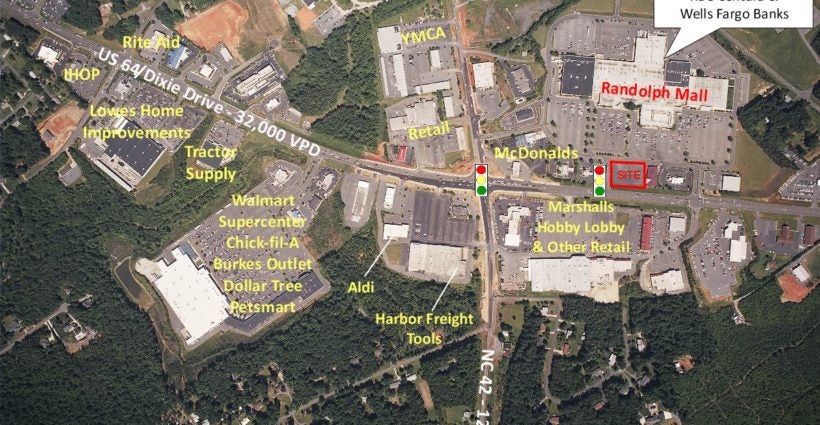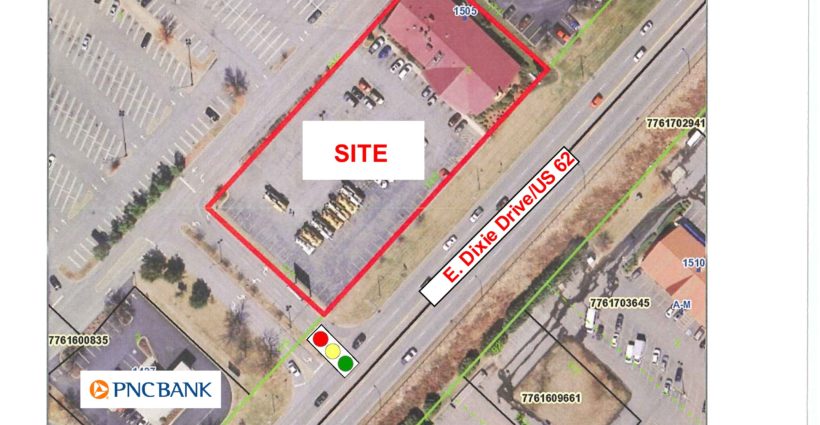 Description
High Profile 1.35 Acre Parcel Available for Sale.
Signalized outparcel to Randolph Mall, Asheboro NC.  Parcel is 1.35 Acres, improved with a 8,400 SF restaurant building.
Area Retailers: Walmart Supercenter, Dollar Tree, Chick-Fil-A, Lowes HI, Aldi, Harbor Freight, Chili's, IHOP, Tractor Supply, Petsmart, Verizon and many others.
Please call for further information.
Details

County: Randolph
For Sale/Lease: For Sale
Sale Price: $1,250,000.00
Brochure: Download
On The Map
Contact Us For Information on This Property