Mackay Road,
Greensboro, NC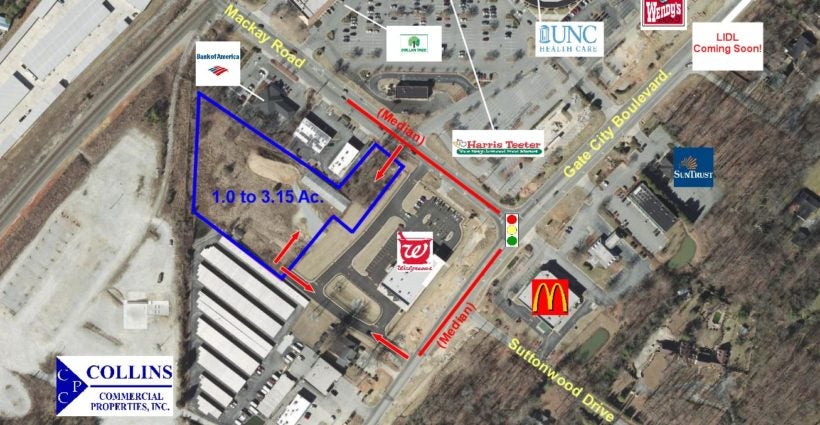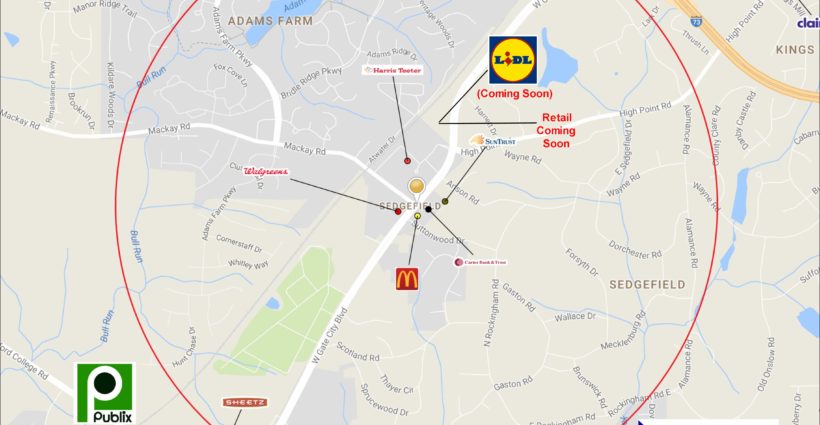 Description
+/-1.0 to 3.15 Ac. Retail Site Available.
Property located at the SW Quadrant of Gate City Blvd., and 5009 Mackay Road.  Next to Walgreen's – Opposite Harris Teeter/Adams Farm Center.
Area Generators:  Walgreen's, Harris Teeter, Bank of America, Suntrust Bank, Lidl, Dollar Tree, HP-UNC Healthcare and many others.
Will subdivide – Pricing on a Case-by-Case basis.  Please call for further information.
Details

County: Guilford
For Sale/Lease: For Sale
Brochure: Download
On The Map
Contact Us For Information on This Property