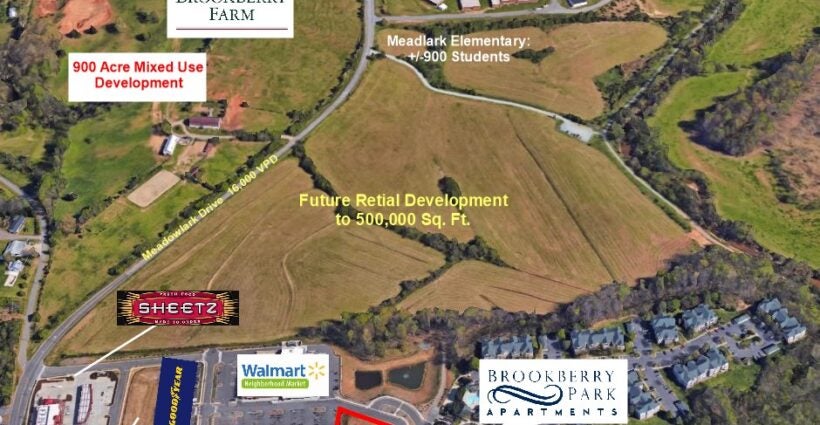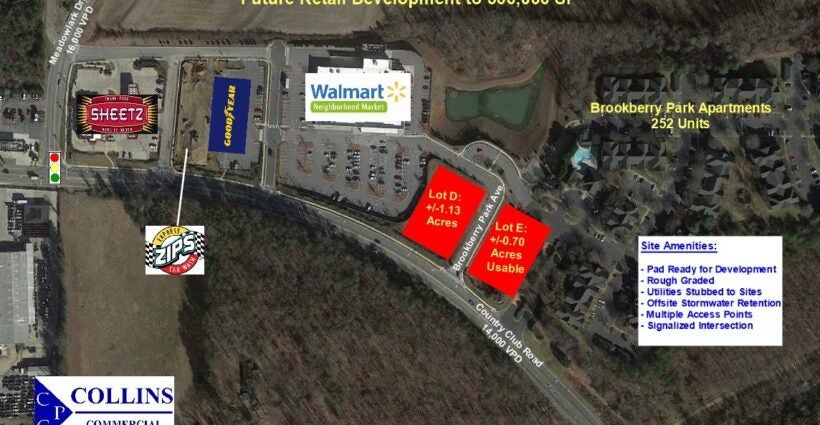 Description
Outparcels Available to Walmart Family Market.
+/-1.13 Acre Pad Ready Parcel.
+/- 0.70 Acre Buildable Pad Ready Outparcel.
Properties are located at the NEC of Country Club Road at Meadowlark Drive and Brookberry Avenue.  Signalized Intersection with five points of site access.
Co-Tenancy:  Walmart Family Market, Sheetz, Goodyear Tire and Zip's Car Wash.
Adjacent to 900+ Acre Brookberry Farm Master Planned Community to include 900 residential units (600+ complete), 300,000 SF future office and 500,000 future retail use.
Please call for further information.
Details

County: Forsyth
For Sale/Lease: For Sale
Brochure: Download
Contact Us For Information on This Property