4600 US Hwy 220 N,
Summerfield, NC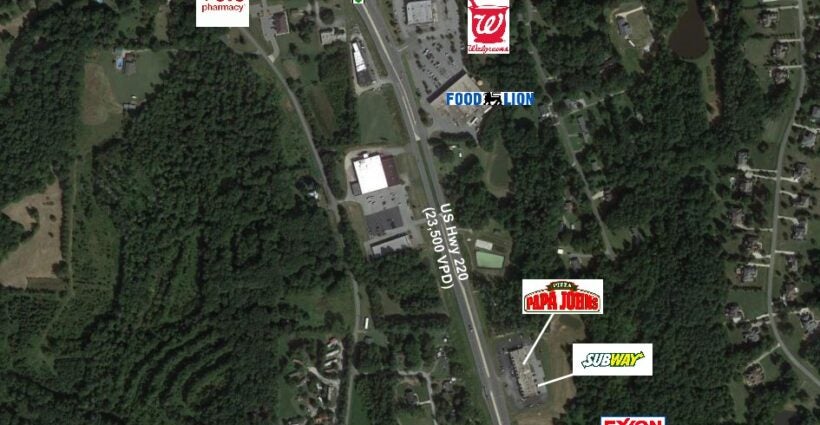 Description
Overview: Immediate Availability, located at the NWC of US Hwy 220 @ NC Hwy 150 in high income Summerfield, bedroom community to
Greensboro NC.
+/-2,400 SF Freestanding former Bank – For Lease;  Land area +/-1.0 acres.
Area Generators: Food Lion, Walgreen's, CVS, ABC Store, Dollar General, Subway, Exxon, other retail and service businesses.
Amenities: Move in condition with five (5) private offices, built-in modular desks, file storage, vault with lock boxes. Storage room/Utility room.
14 onsite parking spaces.
Targeted Uses: Insurance or Medical Office, General Business.
Details

County: Guilford
Building SF: 2400
Maximum Available: 2400
Minimum Available: 2400
For Sale/Lease: For Lease
Brochure: Download
Contact Us For Information on This Property