2301 Battleground Avenue,
Greensboro, NC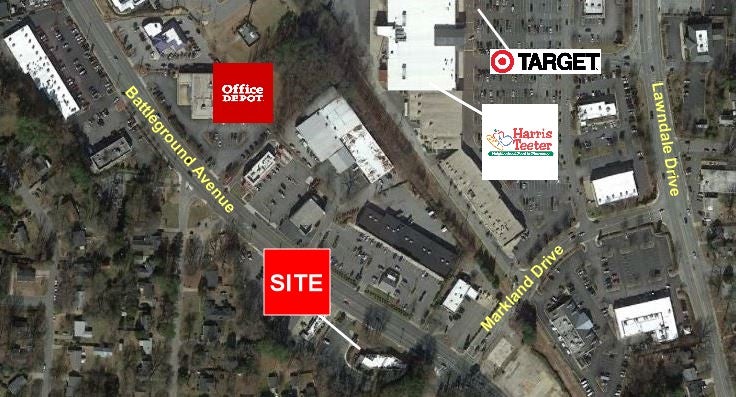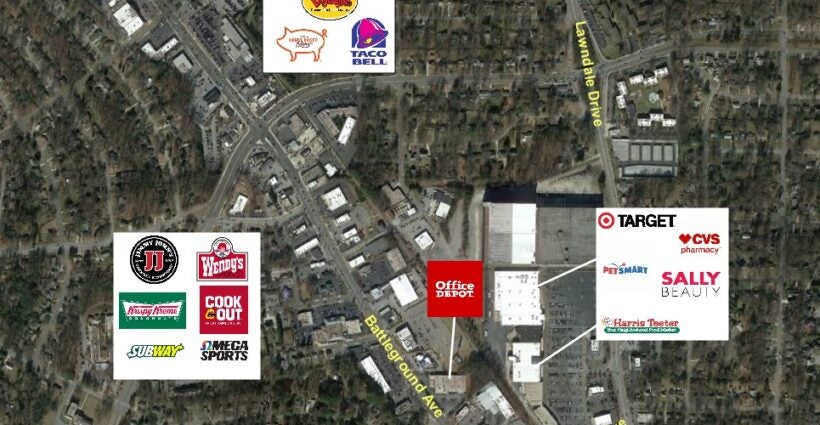 Description
New Construction Retail Space for Lease.  Central to "Battleground Retail Corridor", home to multiple big box, grocery, small shops, restaurants and more.
1,450 SF to 5,800 SF availability.  60′ Bay Depths.
Area Generators include Harris Teeter, Verizon, Target, Omega Sports, Pet Smart, Office Depot, Truliant CU, Aspen Dental, Outback Steakhouse, Texas Roadhouse, McDonald's, Subway, and many others.
Please call for further information and pricing.
Details

County: Guilford
Available SF: 1450-5800
Maximum Available: 1450
Minimum Available: 5800
For Sale/Lease: For Lease
Brochure: Download
On The Map
Contact Us For Information on This Property